We all strive daily to produce articles of excellence that reflect the care we put into them.
W e are a small family business, proudly producing craftsmen, shoes, gloves and other articles in sheepskin.

What started as a hobby, following the traditions of local industry to get involved with the community, has gradually become an activity that has fallen in love with the enthusiasm that provides the constant desire to produce better and different.

We develop our own tanning and shoe manufacturing (slippers). We have developed new models, improved existing ones.

We consider the clients our friends and our employees our family.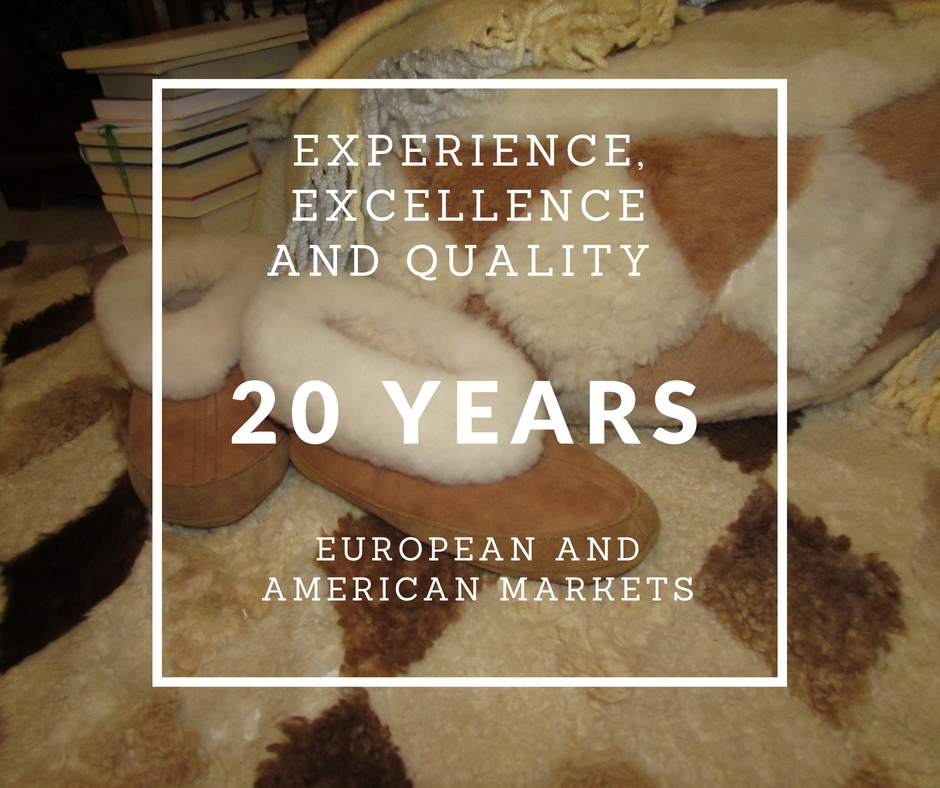 ---
The whole process of preparation and tanning of the skins is done by us.
The skins are carefully chosen and prepared taking into account the final product for which they are intended.
We also work with vegetable tanning. The products used are harmless to the environment, thus allowing the re-introduction of materials into the environment.
We carefully choose the raw materials we sweat in our production. The skins are certified by the Veterinary Authorities; the finishing materials are produced in the EU by certified companies.
We have been refining our existing models and creating new ones, which have been well accepted by consumers.

We work for the quality and comfort of our slippers.
Quality is not a coincidence. It is the result of an arduous and exciting work.